Made of layered Bamboo & Birch veneers
Free shipping in the USA.

NEARBY? Select Pickup from our studio. Pop into our studio showroom when your order is ready!

From Wall to Waves, the Kuahiwi Handplane is a functional piece of surf culture.
• FORMED FOR FUNCTION: Designed to be swimmable and durable. The Kuahiwi is made of vacuum-formed bamboo and birch, featuring a single bottom concave from tip to toe. With a slim & sturdy edge, this handplane speeds you through critical sections. Rounded tails and sanded edges keep the form smooth to the touch.
• ACCESSORIES:
1. Velcro with neoprene wrap makes for a comfortable and adjustable strap -- making it easy to share, if you're willing to!
2. Optional: Patterned carrying bag, to keep your handplane safe and snug.
• TESTED: Our Kuahiwi model has been seeing waves in the Pacific since 2018. From the shores of Maui & O'ahu, to surf trips in New Zealand / Aotearoa, up and down the California coast, and beyond, it's meant for adventure. For the days close to home, keep one in the truck or stashed in the trunk with your favorite fins - for when the waves are all-time.

• Made in CA, USA
For bodysurfers of all levels - the Kuahiwi handplane is for the fun days and the serious ones!

Looking for a surf vibe instead of hopping in the water? The JOHI community also uses this natural and dyed wood handplane in wall decor. The velcro loops on the back of the handplane can be used to hang or hook it easily on the wall - in your office, living room, studio, boutique - what have you!
Dimensions: 7.75" W x 12" L x 0.25" D
"She go!"
Photo by Travis Galon, Ft. Yoshi Tanaka
Available in 3+ Color Combinations
We make our regular Kuahiwi handplanes with layers of Bamboo and Birch veneer. Explore the stock drop-down selections to learn which combinations and colors are in stock.

- Natural Bamboo
- Natural Birch
- Dyed Birch (purple, orange, black)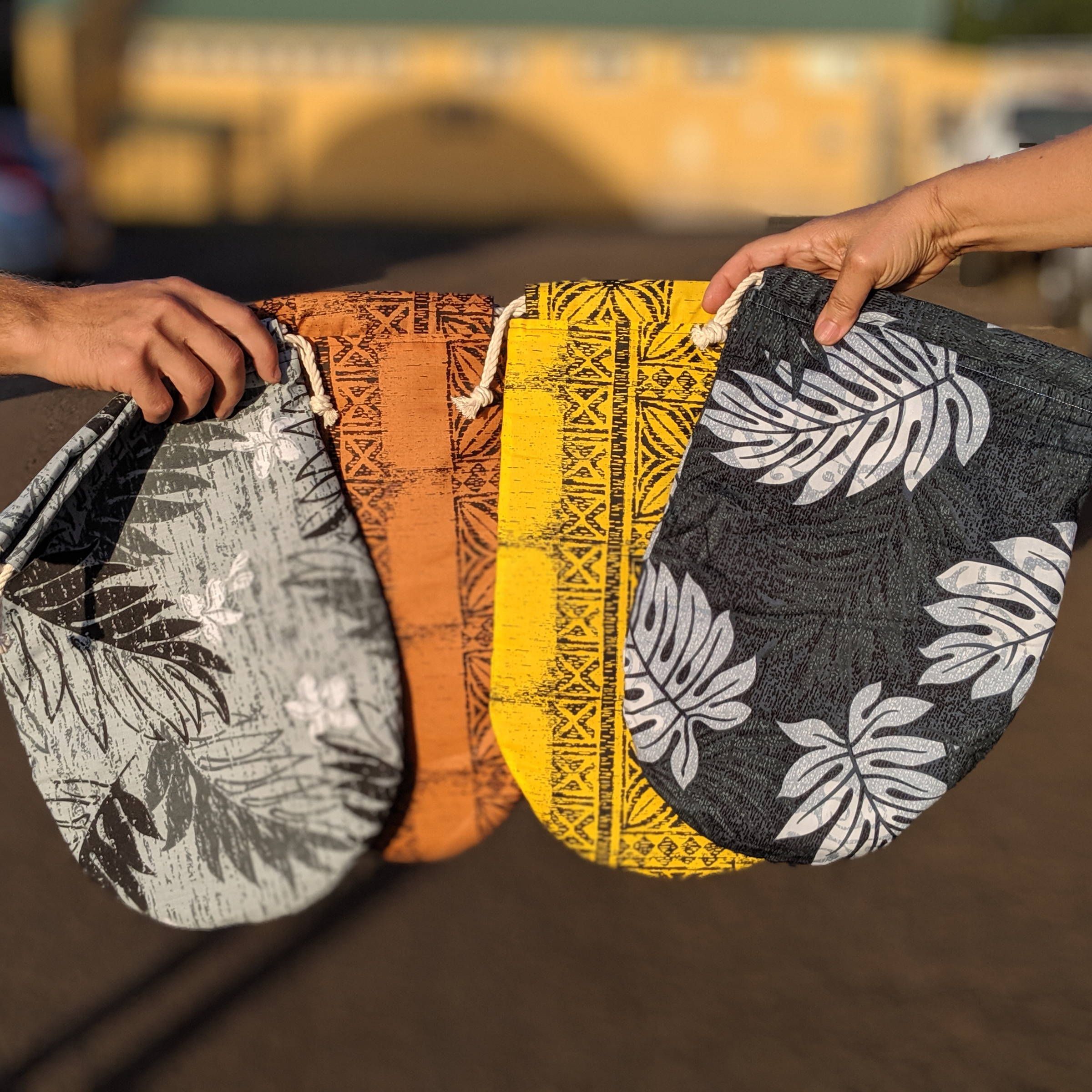 Optional with your handplane order is a patterned bag. Double lined with a soft interior, it keeps your handplane safe and snug when not in use.
For days small & large, the Kuahiwi's thin, vacuum-formed profile cuts through the face and provides you lift for a cleaner, faster ride.
LIMITED PRODUCTION. We make our handplanes on the central coast of California at our Watsonville studio-workshop.

Have any questions? Schedule a visit to check them out in person, or send us a message.