Made with solid American Oak & North American EcoPoxy Resin
A shake-up on rustic! Natural and functional, this solid American red oak trivet is intended for setting out hot pots, pans, and dishes. Food contact safe, it is also great for plating small bites for your next get together!
• SMALL BATCH PRODUCTION: One of JOHI's regular offerings, we produce our trivets in limited batches, leading to the opportunity to play with color and pattern.

• LOOK & FEEL: Drawing the eyes with curving log grain pattern, the trivets are also satisfying to handle. Sanded smooth to the touch, each is finished with a natural hard-wearing hardwax oil combination.
• MATERIALS:
- Solid Wood. We make our trivets with American grown Red Oak.
- Tinted EcoPoxy Resin. Solid, durable, and made of more than 20% bio content.
- Finished in a food-contact safe hardwax-oil.

• CARE: Wipe clean with damp cloth. Do not use harsh cleaners. Not dishwasher safe.
• Made in CA, USA
The JOHI community often gifts our signature trivets - to themselves and their loved ones!
Here are three great uses for the trivet, when not hanging out as a rustic touch.
• Place your hot pots, pans, and dishes on top to protect your tables and countertops
• Plate a selection of small bites, as they are food contact safe
• Serve up a punchy afternoon coffee

Dimensions: 9.75" W x 9.75" L x 0.8" H
"Loving these organic vibes"
Not your average rustic wood boards! But we do create our trivets out of classic American Red Oak. With a variety of log grain patterns available in select tints, we only make small batches of each - meaning our stock is always changing!
Interested in an engraving on the back? Message us with your specific request - we'll see what we can do.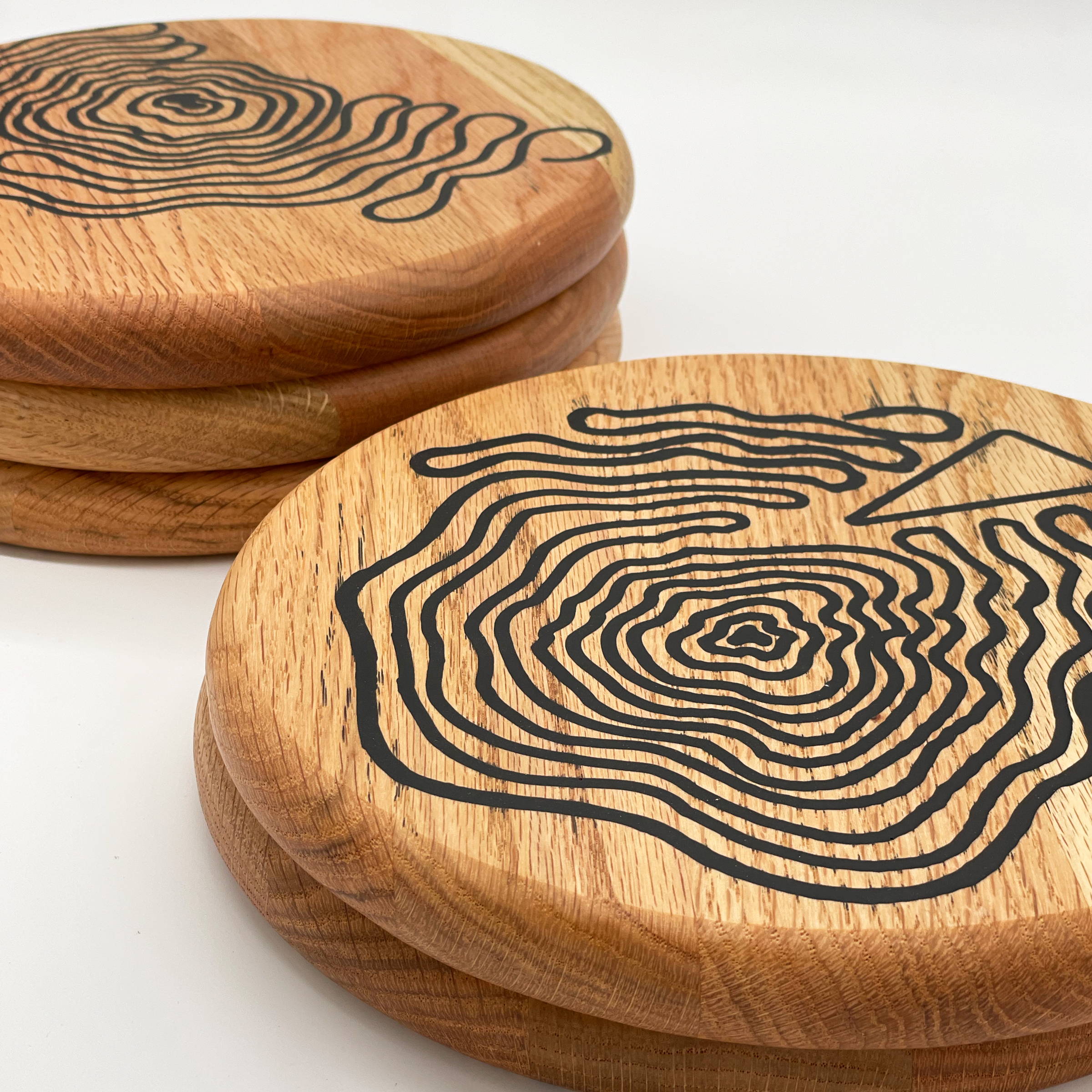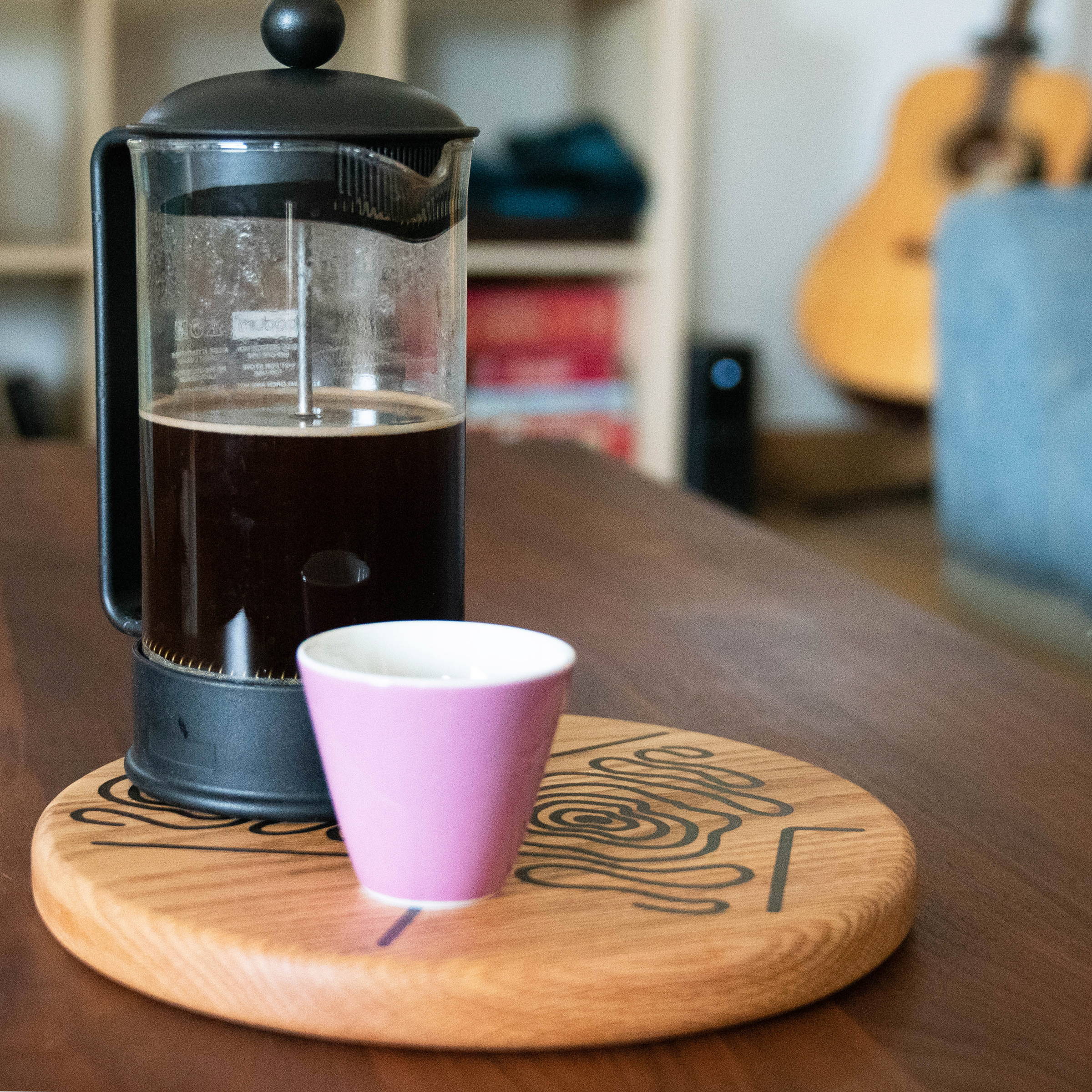 Whether you're serving up a hot pan of fried rice, plating cookies, or pouring an afternoon coffee, the trivet is meant for a variety of functions.
We create our pieces with longevity in mind. With an investment in design + craft, it's what you deserve.

Have any questions? Get in touch - we'll help as soon as we can. Better yet, come visit the showroom at our studio-workshop!