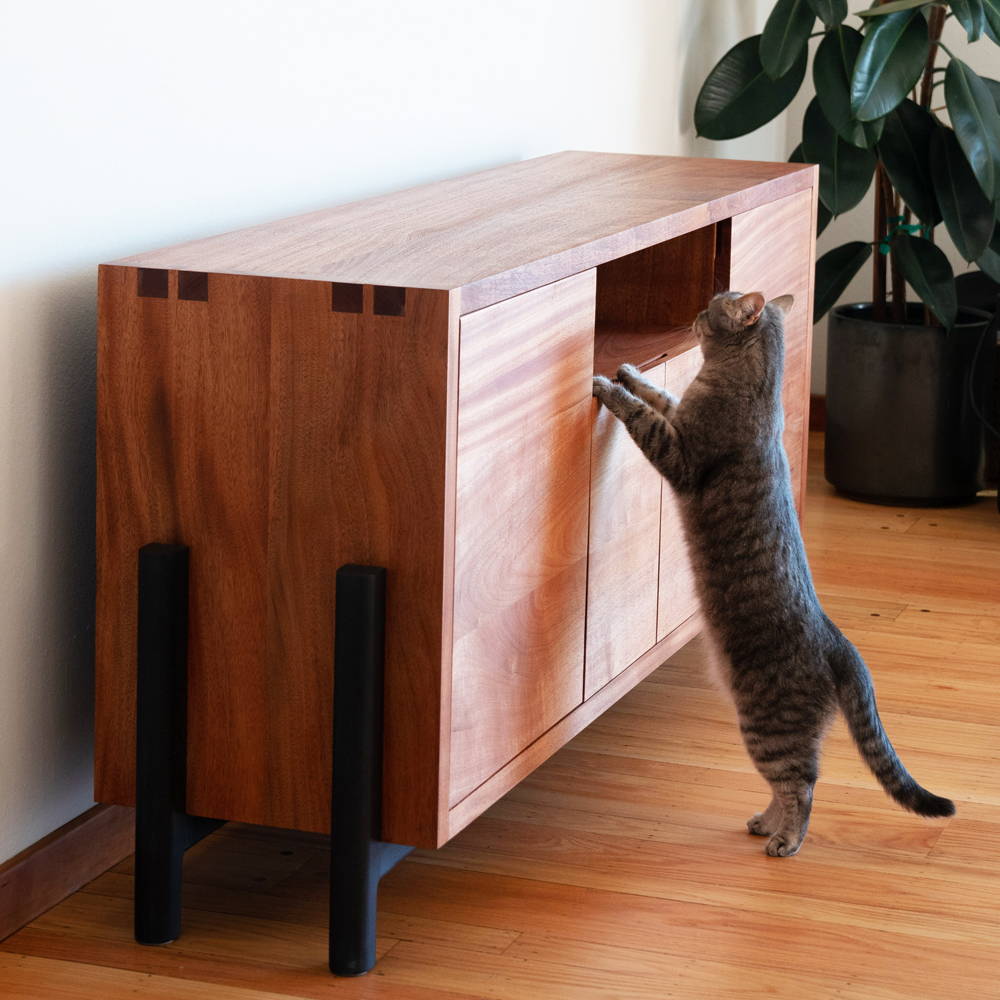 The Cradle Console is the latest design to join the JOHI permanent collection. If a kitchen is considered the heart of a home, the living room has got to be a close second. As the gathering space for friends and family, the living room needs furniture that reflects you and the supports the ways you spend time with friends & family.
Rallying around the TV, cheering on our favorite teams. Pulling out the crowd favorite board games. Displaying collectibles from around the world or estate sales down the street. Enjoying a calm sunset with some hot green tea. Toasting a big accomplishment with your partner. Reading late into the night with your pup curled up next to you.
The living room houses energy levels of all kinds, and the Cradle Console is a grounding one, making a statement in size and form.
---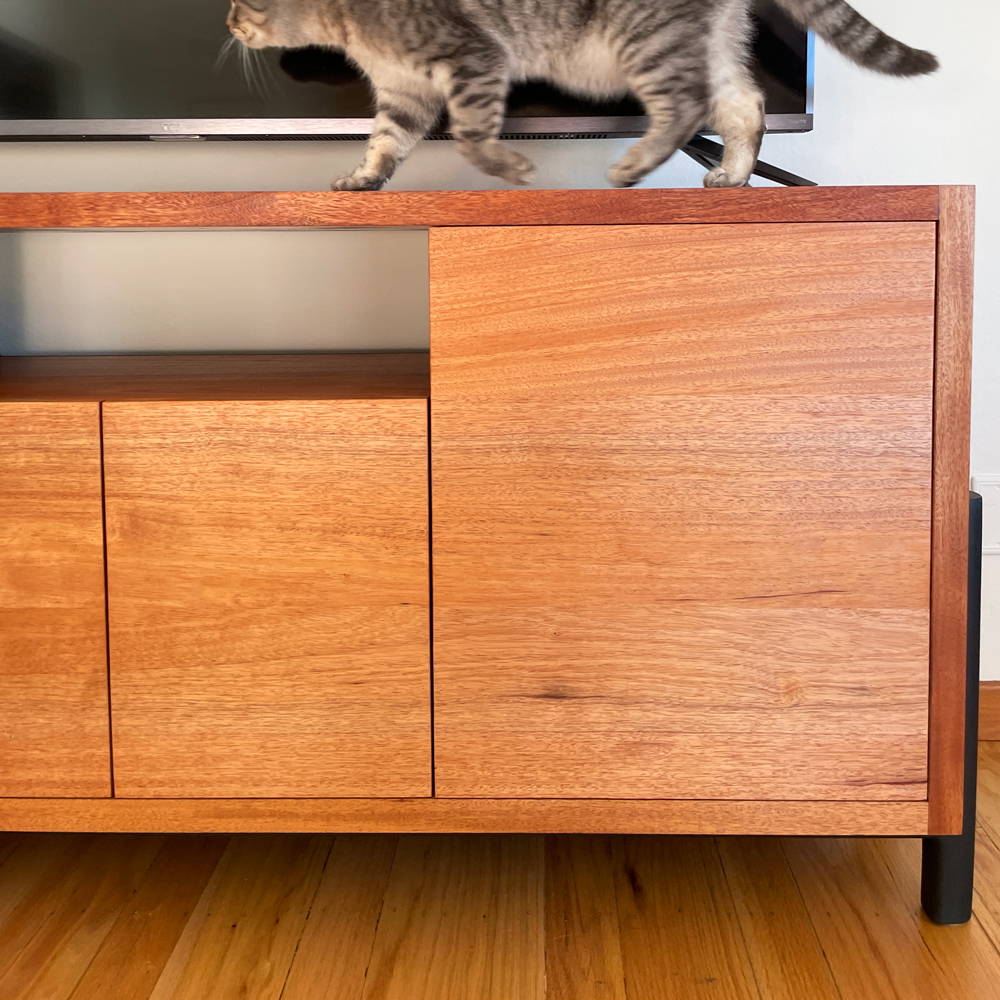 ---
Because the Cradle Console is made to order, we can accomodate several customizations to better reflect YOU and the space you're creating at home. Clients can choose the layout of doors and drawers, the overall dimensions of the piece, woods, and finishes. We'll present our recommendations based on your preferences, and best of all, we can share the process with you as it's getting made.
To learn more, follow the product link here:
We've designed the console to be both, blending beauty and function. Our pieces our built for real homes - you know, the kind with kids, pets, and family get-togethers.  
The console's hardwood frame is put together using a mix of traditional joinery techniques, developed to adapt with the seasons. Allowing the wood to expand and contract with humidity ensures the heirloom quality of the piece. Meanwhile, modern, European built cabinet hardware, ensures the smooth functioning of drawers and doors.