The JOHI Studio is home to wood scraps of all kinds: mahogany, koa, mango, oak, you name it. Though they're not big enough for furniture, so we have always sought out ways to breathe new life into what's left behind.
Here are three of our favorite scrap repurposing applications.
---
GEO-BLOCKS and HONEY POTS

We love putting together these stacked wood pieces to show off the colors & character of the different woods we use across projects. After pairing up pieces for gluing, we take the raw blocks to the drill press. Then comes the decision of whether they will be sliced for a fun angular piece, or turned on the lathe for a round & softer look. No matter the choice, each resulting piece is unique from its predecessors.
Truly a fun way to dress up any space.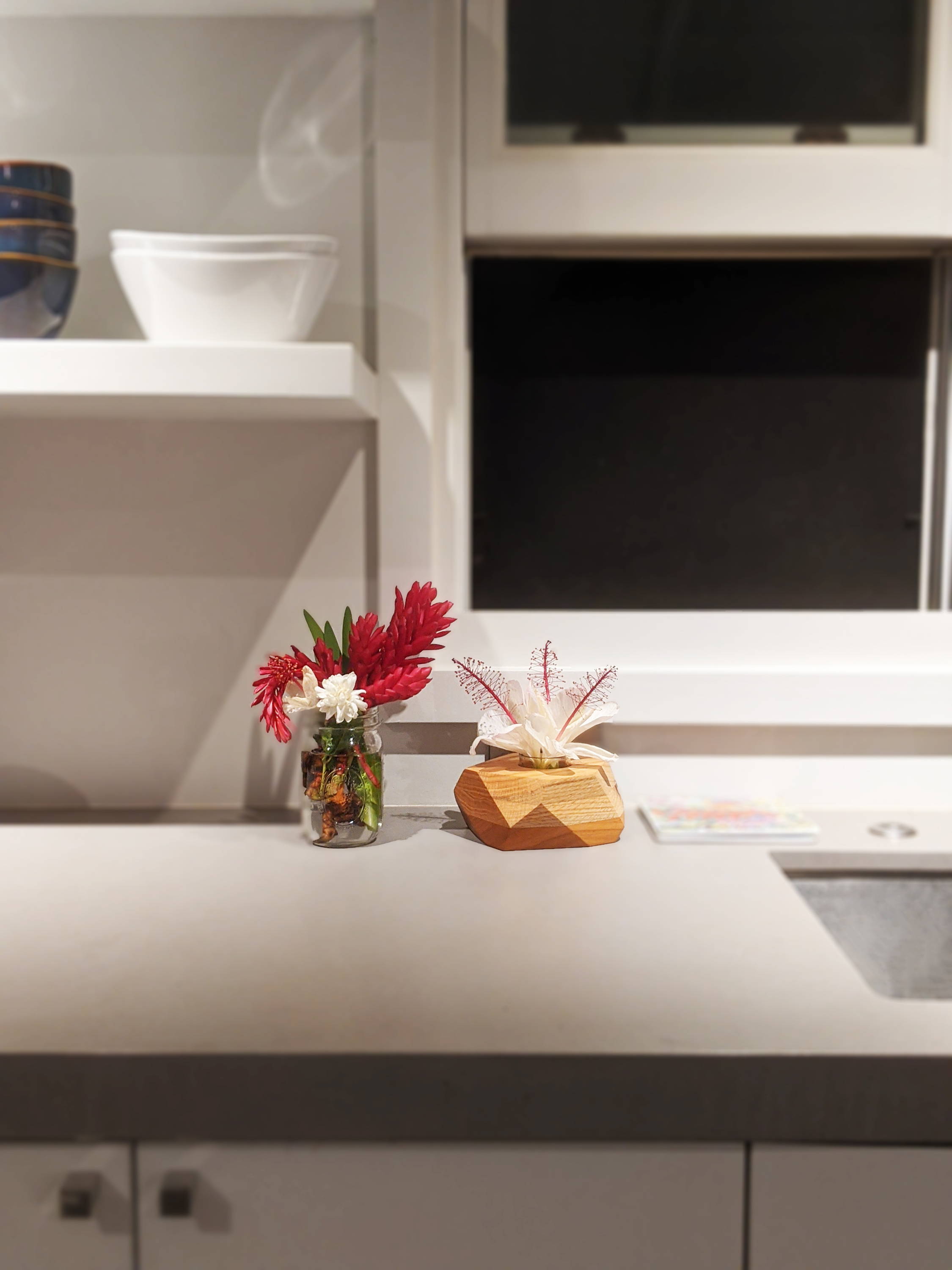 ---
COASTERS: SOLID & MIXED RESIN + WOOD

Our coasters can bring a touch of woodsy warmth or contemporary color without need for a large new addition to your home.
Depending on your style, you may enjoy the wonderful chaos of solid wood grain. Our full wood coasters are cut down to a roughly 4.5" square before getting shaped at the edges, sanded, and oiled. The natural oil finishes we use are eco- and skin-friendly, and they are easy to refinish down the road (watch out for
petroleum distillates
if you are re-oiling anything in your home).
You may be more drawn to the natural curves of wood shavings instead! We cast our wood curls & shavings from the workshop in colorful, tinted Eco-Poxy resin. These coasters have a shallow lip around the edge to solidly contain any condensation. Thanks to our community feedback, we can confidently say the lip also allows these coasters to make great jewelry trays and soap dishes! How would you use your Resin + Wood Curl Coaster?
---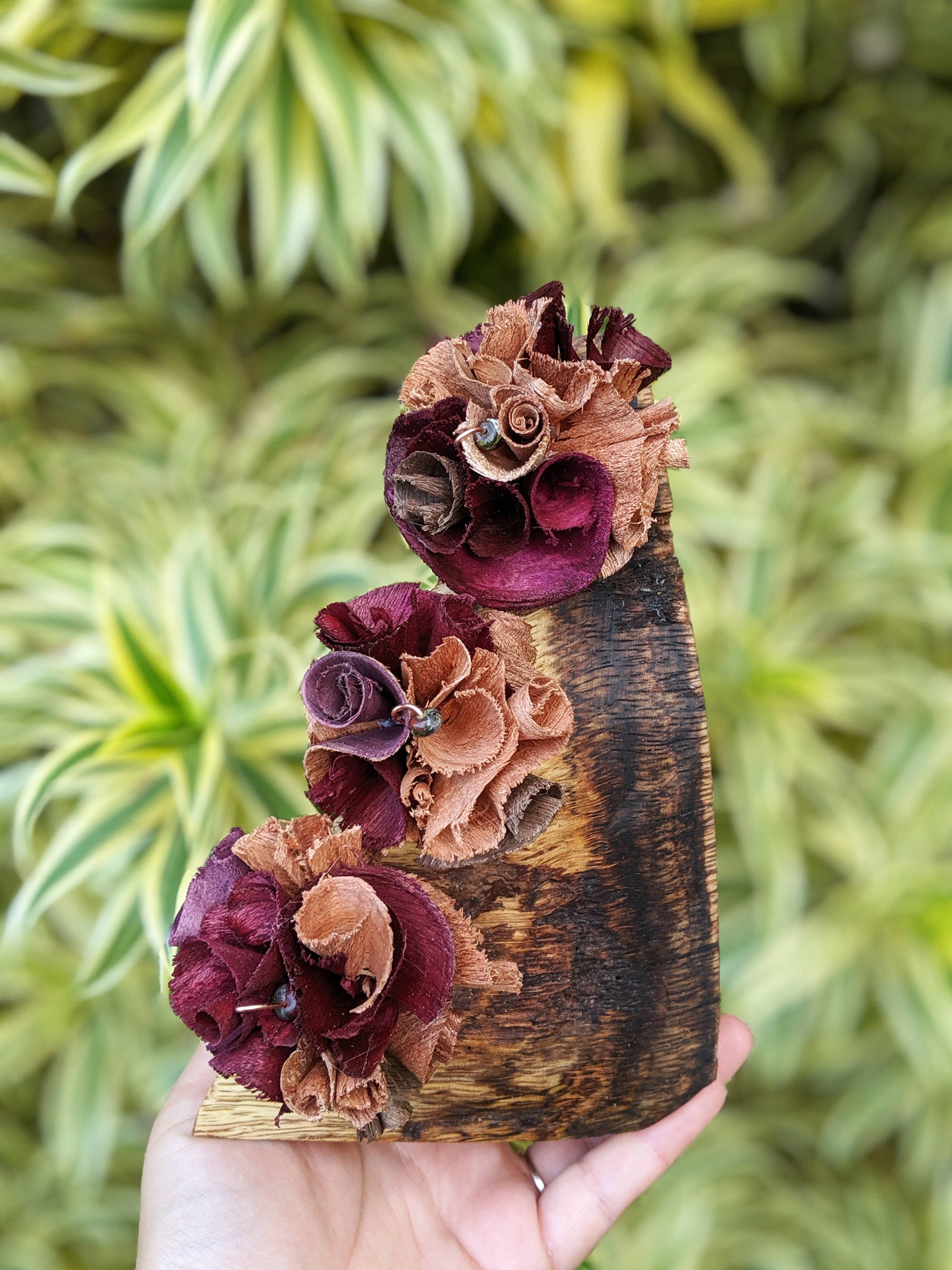 SKINI MINI VASES &
WOOD CURL BOUQUETS

Red Oak is a classic hardwood in the furniture maker's studio, with pink and brown hues. Several big projects in 2019 left us with thick pieces of oak that could be dyed, stained, burnt, and shaped. After rapid fire brainstorming, we settled on bringing in an elegant new form to our line of decor. With a distinctive profile, the Skini-Mini can be used as a bud vase and diffuser stand.
The drill press is notorious for kicking up mountains of curly wood shavings. While we surely look a little crazy sifting through the sawdust, these shavings are 100% worth keeping. They are beautifully shaped and have made their way into a handful of our projects. It's a joy to dye and piece together the curls to create little forever flowers, which find a perfect home in the Skini-Mini Vases.
Where would you use one of these creations? In your kitchen - office - bedroom - reading nook - living room?