Flat packs in three pieces for a no-hardware assembly. Fit together with the simple slip-fit joints.
Available in four colors, or unfinished - all friendly for you + your home.
This product does not qualify for free shipping due to its size.

OPTIONS AT CHECKOUT
1. Nearby? Select Pickup from our studio. Pop into our studio showroom when your order is ready!

2. Ship up to two stools for a fixed fee of $20.

3. Ordering more than two stools? Either contact us before checkout for an updated shipping fee, or select fixed shipping and we will followup with an add-on quote to complete shipping.

Shaped with a lightly curving silhouette, the simple stool doubles as a plant stand or side table.


• Assemble & disassemble with ease, using slip-fit joints
• Made with high grade European Baltic Birch
• Persimmon & Stone: We use Real Milk Paint, an eco-friendly, non-toxic, VOC-free paint
• Finished stools are protected in a sealing coat of natural, VOC-free hardwax-oil, comprised of Walnut Oil and Carnauba Wax
• Ships flat for self-assembly upon arrival
• Made in CA, USA
The JOHI community loves the Simple Stool for:




• Creative studio seating
• Living room accents
• Bedroom, bathroom accents & seating

Seat Height: 18"
Seat Diameter: 13"
Seat/Leg Thickness: 0.7"
Weight: 8 lb
"Exactly what I was looking for"
Your Simple Stools ship flat to you. Simply fit them together like puzzle pieces. Sturdy & durable, they are designed to move through life with you - from the living room to home office, or from one home to the next!

If you need to store them, in the closet or for a move, simple pull the pieces apart and wrap the pieces in a protective layer. Or - opt for the vertical stack! Flip one upside down, and stack another right on top. Just remember to protect painted faces before you flip any over.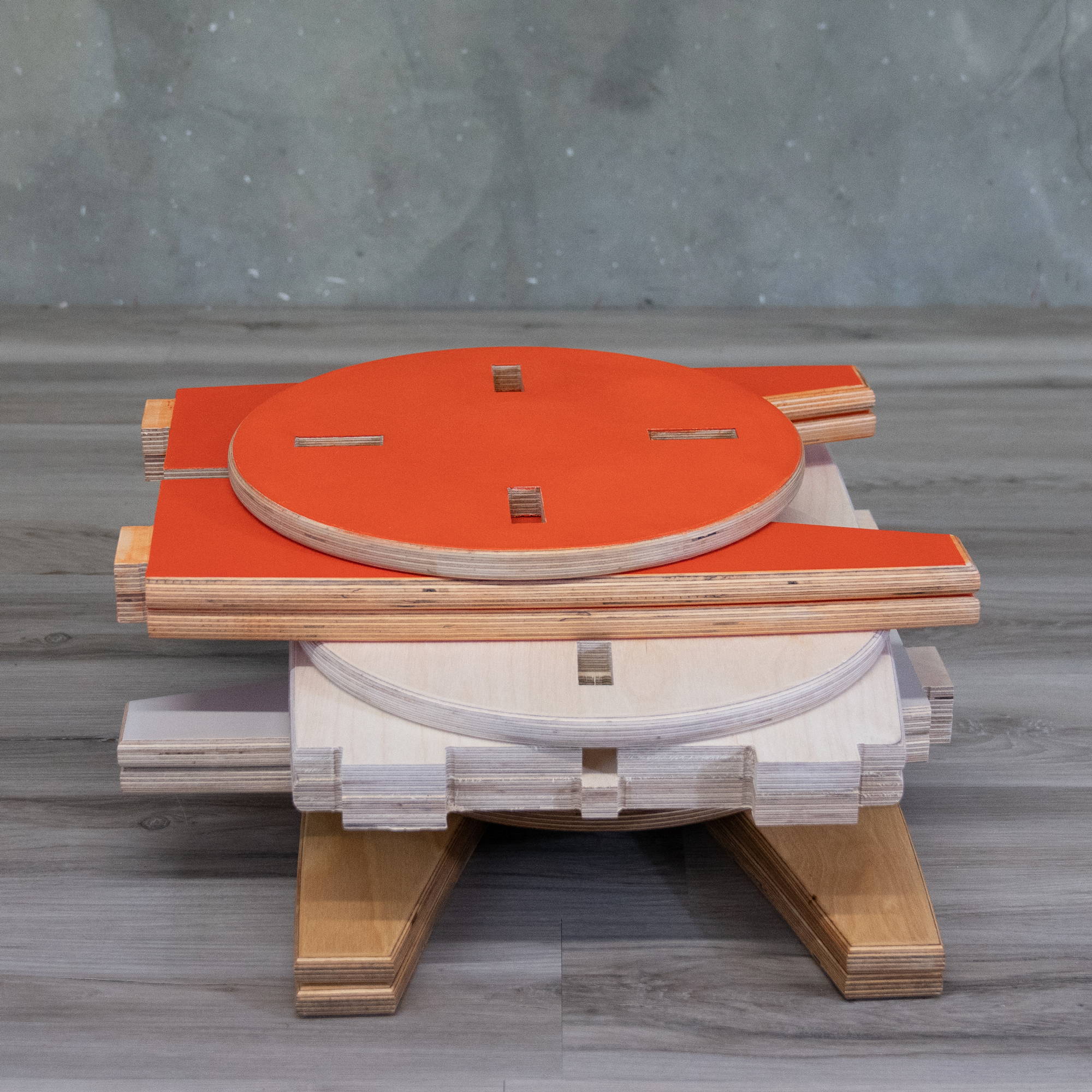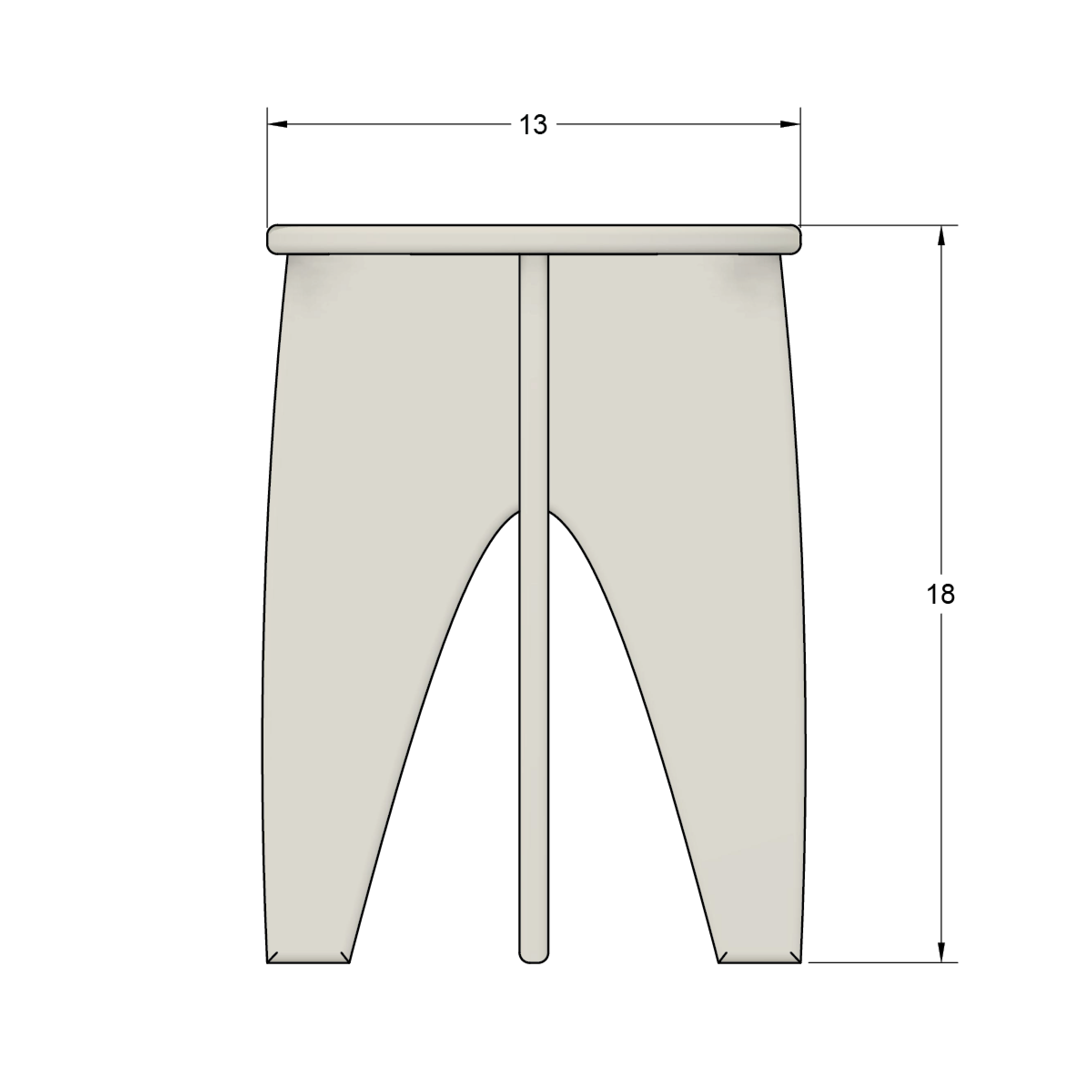 We produce our Simple Stools in small batches at our California Central Coast studio & workshop.

Machine cut in-house, we finish the stools with rounded edges, sanded smooth to the touch. For each of our finished options, we protect the stool with a non-toxic and water-repellent Walnut Oil-Carnauba Wax finish.
With a seat height of 18", the Simple Stool also functions as a lovely plant stand and side table.

Interested in customizing your colors? Order your stools unfinished and put your own spin on it!
Frequently Asked Questions
Do you offer other colors?
Not yet! Stay tuned to seasonal updates by following our Instagram @hellojohi, or email list (subscribe below).
Do you offer the Simple Stool in bulk?
Sure thing! We require a minimum of 12 stools per bulk order. If you are interested in learning more, please contact us.