Made with solid American Walnut
A warm touch to the modern kitchen - real, solid Walnut wood.
• FOOD CONTACT SAFE: Finished with a natural wax made of plant-based ingredients, Walnut Oil and Carnauba Wax. This finish gives your serving round a protective hardwearing finish, and is easily reconditioned when the wood needs a refresh.
• MATERIALS: Solid American Walnut. Sourced from generational American lumber mills.
• SMALL BATCH PRODUCTION: We craft our decor & accessories in-house at our design studio-workshop.

• CARE: We always recommend using gentle, natural cleaning products. Hand wash with warm soapy water, then dry immediately. Or, wipe clean with damp cloth and gentle cleaner. It is best to ensure air flow and proper drying to the whole round, so no area sits trapping moisture for an extended period of time.

Do not use harsh cleaners. Not dishwasher safe. Recondition with a natural, food contact safe wax or oil.
• Made in CA, USA
The JOHI community often gifts our kitchen accessories - to themselves and their loved ones!
Here are two main uses for the serving round:
• Plate a selection of small bites for your next get together
• Place your hot dishes, pots, and pans on top to protect your tables and countertops


Dimensions: 9.75" W x 9.75" L x 1.125" H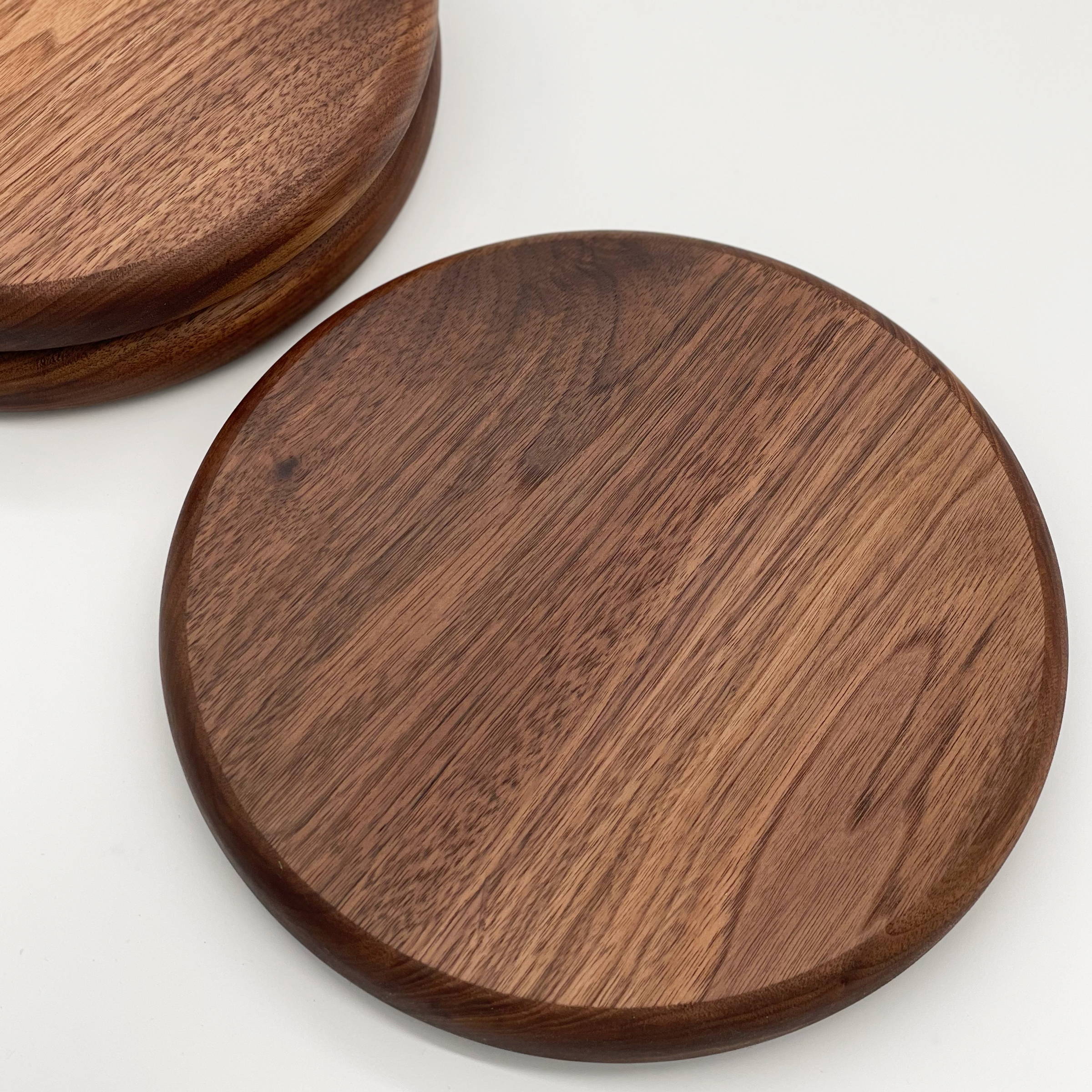 A natural backdrop for all your plating needs, our serving rounds are great for sharing small bites. From savory ones - like cheeses, charcuterie, and crackers - to sweet ones like cookies, tartlets, and cake truffles!
We create our pieces with longevity in mind. With an investment in design + craft, it's what you deserve.

Have any questions? Get in touch - we'll help as soon as we can. Better yet, come visit the showroom at our studio-workshop!