Made to order, with room for customizations.
This product does not qualify for free shipping due to its size and weight.

OPTIONS AT CHECKOUT
1. Nearby?

Select Pickup from our studio. Pop into our studio showroom when your order is ready!

-or-

Request delivery to a local address, from San Francisco to Monterey. Delivery fees vary.

2. Select fixed shipping, and we will followup with an add-on quote to complete shipping & delivery.

3. Contact us directly for your shipping quote.

Showcasing artifacts from our woodworking studio, our signature Mabroom Side Table is made with a thick tabletop frame, surrounding a bed of delicate wood curls.
• MADE TO ORDER: Lead times currently are 6 - 8 weeks.

• MATERIALS & FEATURES:
- Solid Wood, paired with tinted eco-poxy resin center, cast with wood curls.
- Pictured in Maui grown Monkeypod (tabletop frame), with Red Oak base.
- Highlighted in the base are sculpted legs and traditional joinery.
• VARIATIONS:
- Tabletop: Available in a range of locally available, domestic, or tropical hardwoods. Inquire for specific requests.
- Base: Available in wood or metal.
- For variations & customizations, final prices may vary from in-stock listings.
• Made in CA, USA
The JOHI community uses in the Entry Console in more than just entryways! With its size and style, it works well in a variety of settings:
• Bedrooms
• Living Rooms
• Offices
• Studio Apartments
Dimensions: 15.5" W x 45.5" L x 42" H
"LOVE THE TEXTURE AND PERSONALITY"
We make our furniture on the central coast of California at our Watsonville studio-workshop. Designing with intention, we offer a mixture of modernity and tradition in each piece.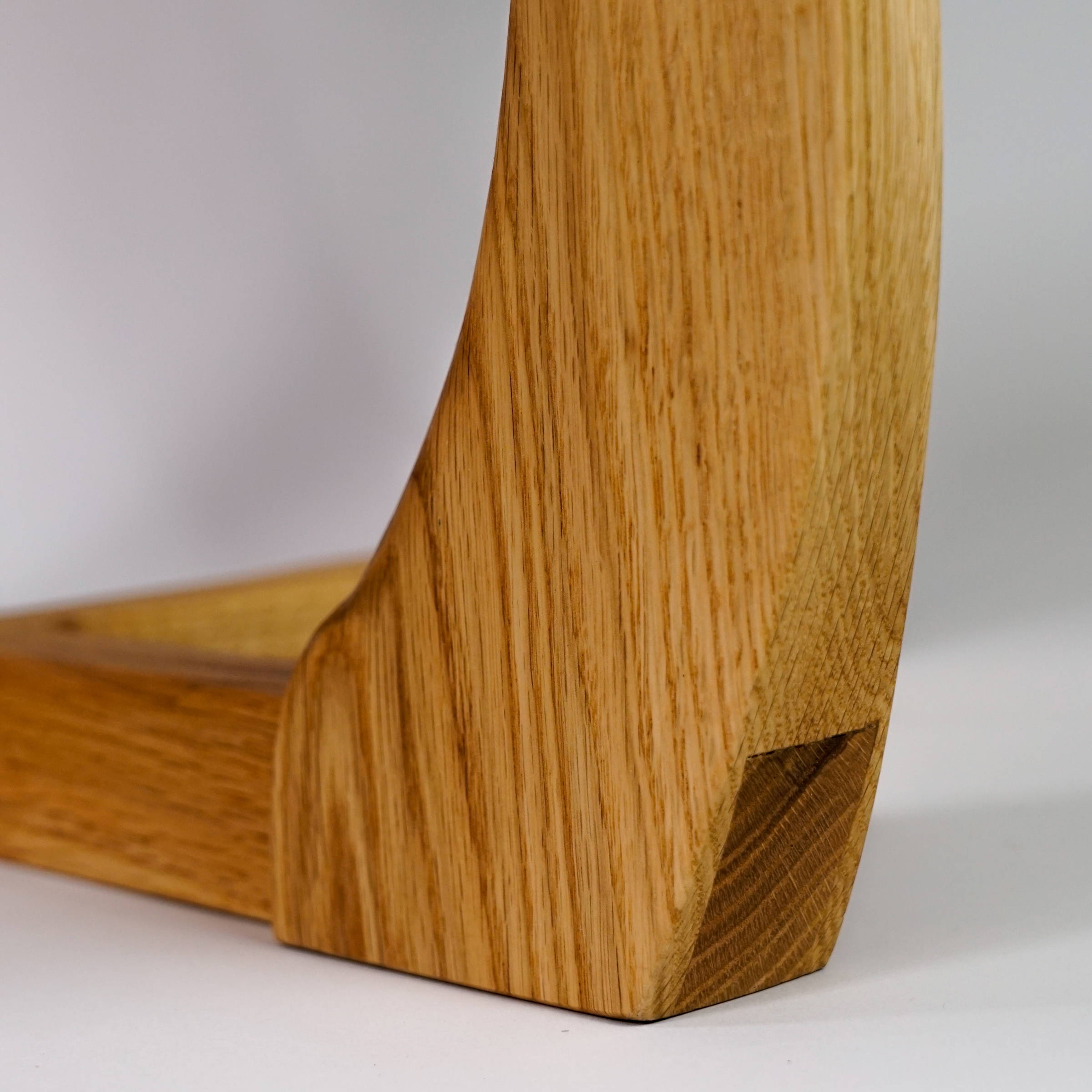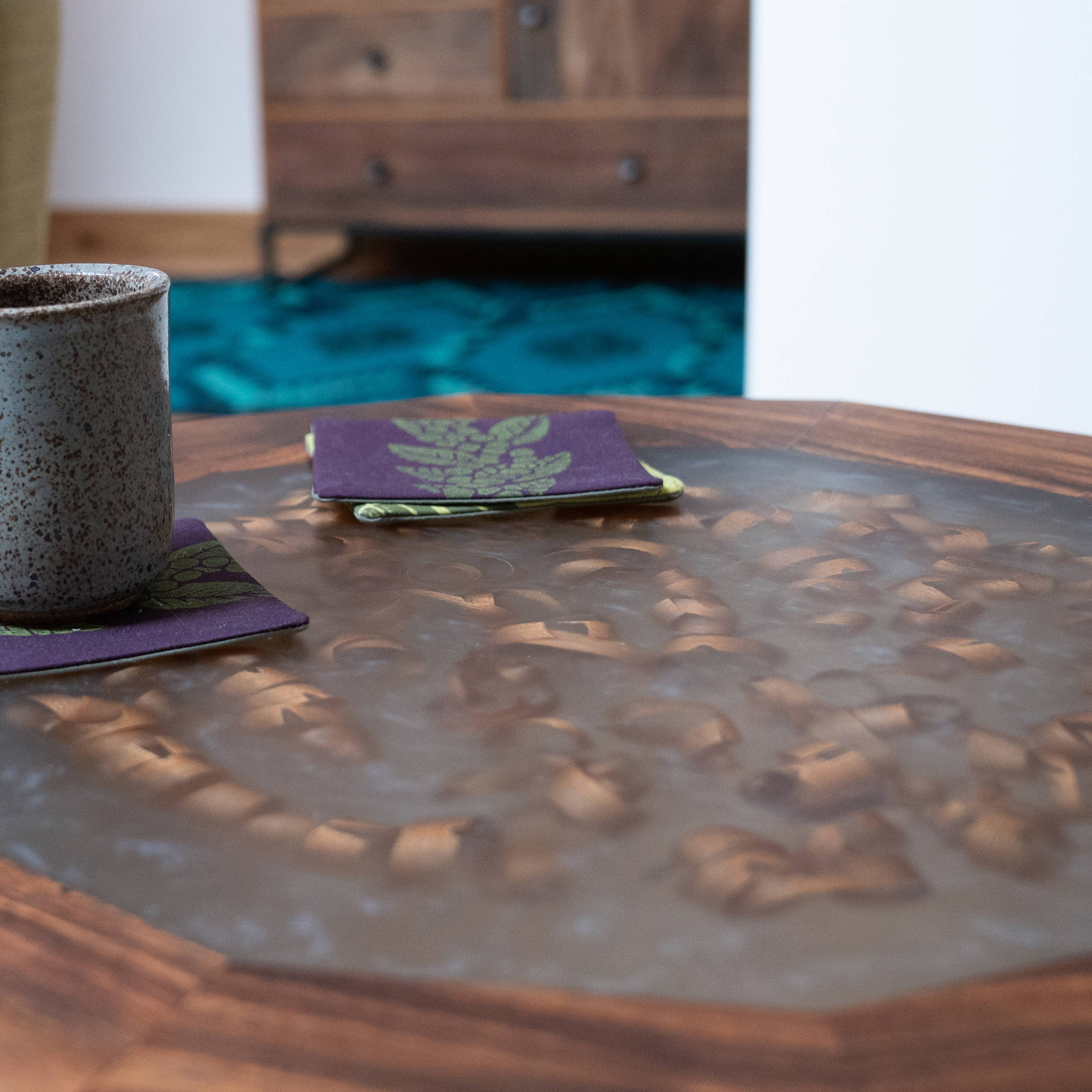 Woodworking is at the heart of our fabrication here at JOHI. We wanted to highlight an eye catching element that typically gets left behind: the beautiful wood curl ribbons that come from shaving away thin pieces of wood.
We cast our curls in an eco-poxy resin, tinted grey, and finished like the surrounding wood to a satisfying satin feel.
We create our pieces with longevity in mind. With an investment in design + craft, it's what you deserve.

LIMITED PRODUCTION. We produce our Side Tables primarily made-to-order. That means you can let us know what you're looking for! We'll help you work through any questions.