Made with solid woods, saved and allocated from our woodwork fabrication.
Contemporary wood tabletop or shelf decor that's a perfect fit for fresh or dried blooms!


• Comes with standard 2" glass votive holder
• Made with solid wood. Each block is one of a kind with a variety of high quality woods. Typically made using off-cuts from our woodwork fabrication here at JOHI, or with pieces too small for our larger applications.
• Made in CA, USA
Add (or gift) a touch of warmth & vibrancy with your Geo Block! The JOHI community has been known to pop in the following to their Geo Blocks:


• Air plants
• Dried Flowers
• Fresh Flowers
• Succulents
Dimensions vary per block: approx. 5" L x 5" W x 3" H
Weight: 1 lb
"It is absolutely STUNNING."
No single one is exactly the same. We are always layering woods of different origin and in different orders to bring a variety of geo blocks to the JOHI family. Some layers may be pieces repurposed from furniture fabrication, reclaimed from flooring, or salvaged from urban removals.
Based on the California Central Coast, we often utilize American woods that include Walnut, Red Oak, White Oak, Beech, and Maple. You'll occasionally spot Hawai'i woods, like Monkeypod and Mango, the rich warm hue of African Mahogany, or even American Pine, finished with a flame to the grain.

Produced in small batches in our Watsonville, CA studio & workshop.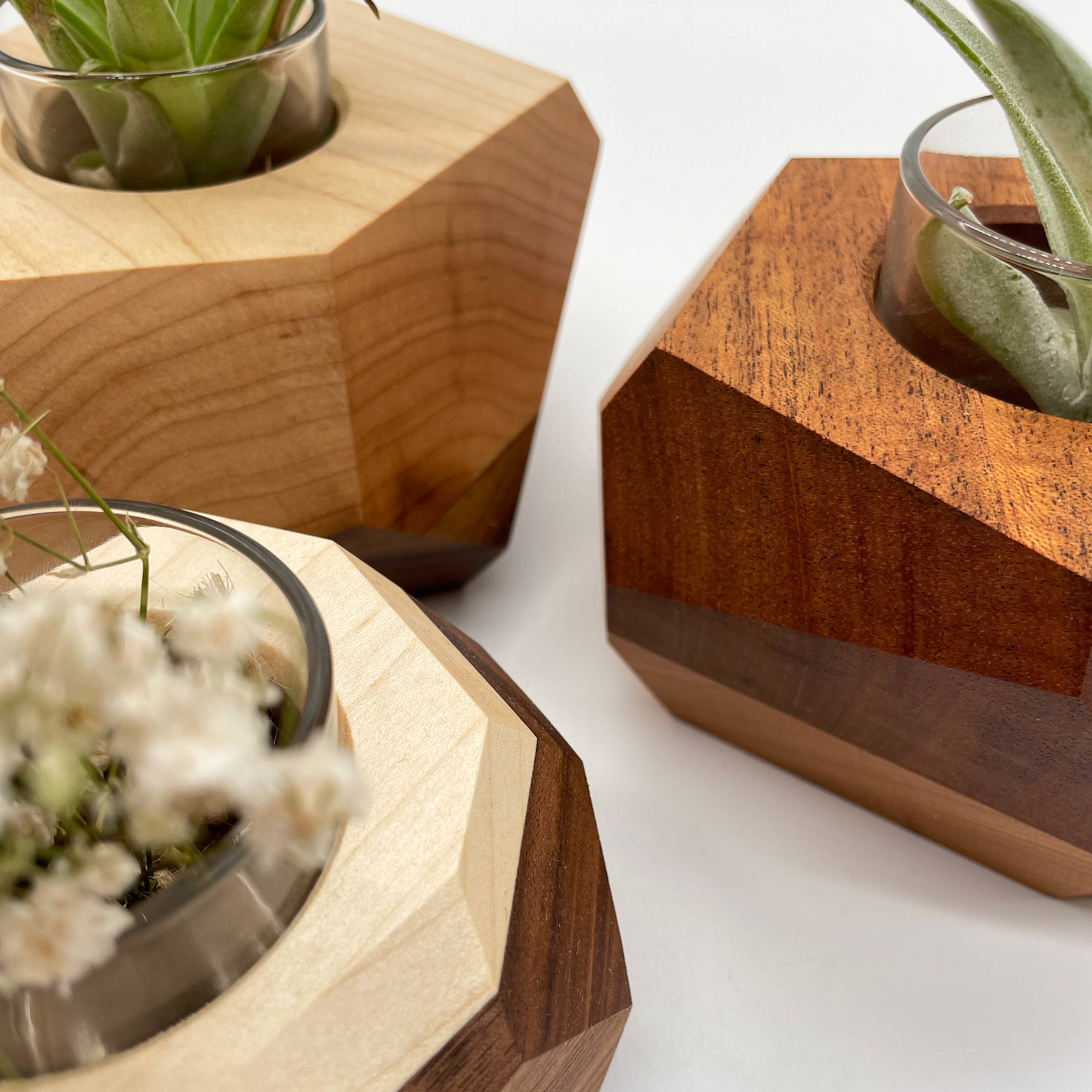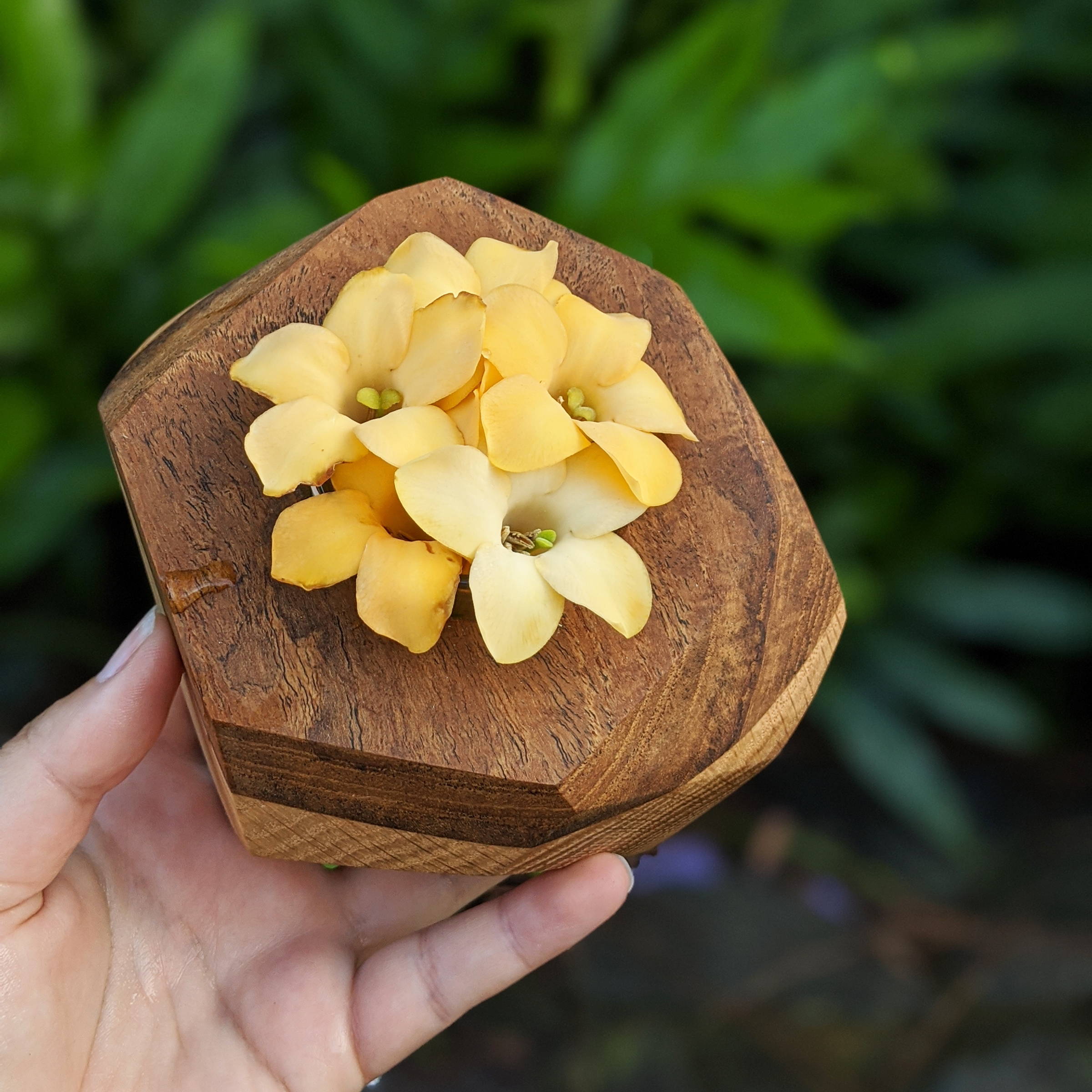 For the fragrant florals, the delicate dried bunch, and the easygoing air plant. Integrate the geo block into settings from country kitchen to the modern apartment.
Don't forget to snap a photo and share it with us on Instagram @hellojohi #JOHIhome.
From housewarmings to the holidays, the Geo Block is a JOHI fam gift favorite.

Just don't forget to include a note at checkout, and we'll be sure to include it for your loved ones.