Available in three base woods, with removable bamboo base plate.
Warm toned and smooth to the touch, the Allay Lamp is your mood lighting & fam favorite night light:




• Light diffusing layer is made of tinted EcoPoxy resin and wood curls - an ode to woodworkers
• Dial in the perfect amount of light with the tap + hold dimmer function on the touch power switch.
• Made in small batches, each lamp is unique. *Your specific order may have variances from the specific lamps pictured.
• Made in CA, USA
Beautiful & functional, the Allay Lamp is your sophisticated night lamp. The JOHI community loves this dimmable lamp for:




• Wind-down Bedside Lighting
• Housewarming Gifts
• Nurseries / Babies' Room

Dimensions: approx. 6" L x 6" W x 2.75" H
Weight: 2.5 lb
Comes with:
• Touch power switch, with tap + hold dimmer function
• 12V power adapter
• 12V dimmable LED (installed on base plate), with 3000K warm white color temperature (Lifetime rated for over 36,000 hours)
"Pure Magic."

and it's dimmable, too.
Made of real wood and real wood curls - an ode to the woodworkers in our lives. Topped with a tinted EcoPoxy resin. Finished in a durable, protective hardwax-oil.
Available in three base woods - American Walnut, American Maple, and Hawaiʻi Mango.

Batches are limited! We produce our lamps in small batches in our California Central Coast studio & workshop. As wood varies from slab to slab, no one lamp is exactly the same.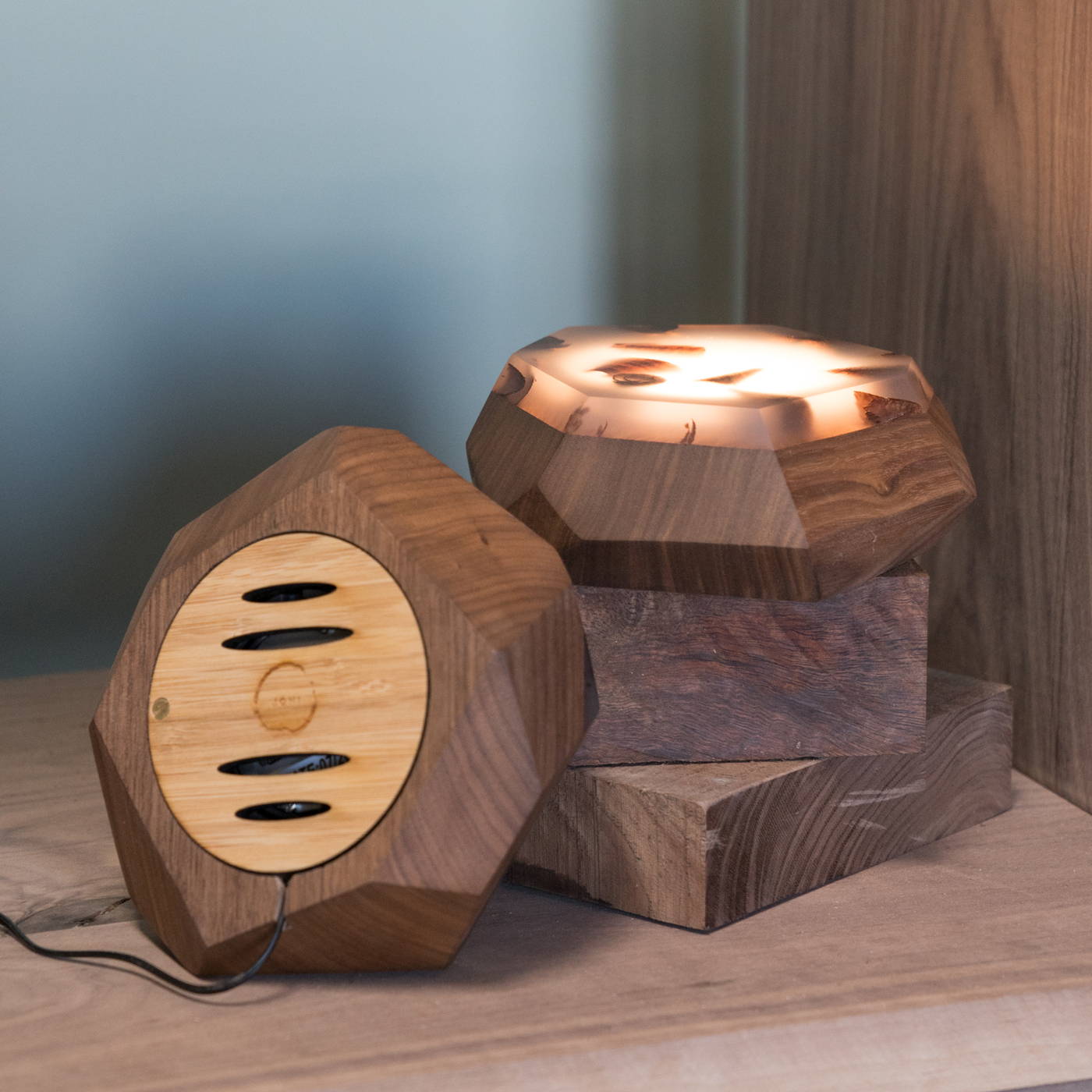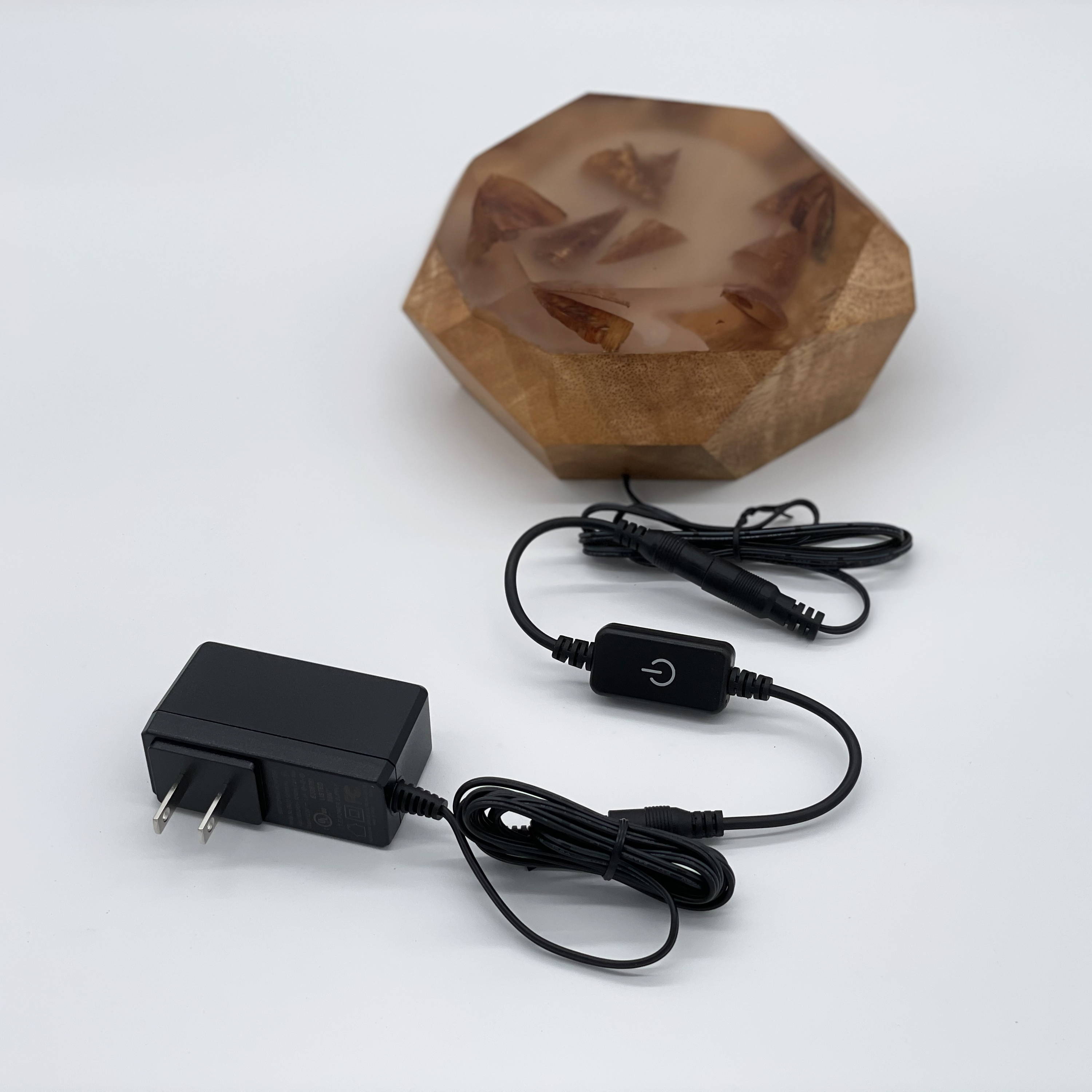 Don't fuss with batteries or charging - the Allay Lamp contains a 12V Dimmable LED and comes with a 12V power adapter for longevity of use.

The touch power switch allows you to tap and hold to dim the 3000K warm white glow. Simply tap and hold again to brighten it back to 100%.
Rated for over 36,000 hours (4+ years of run time), the Allay Lamp's LED light is mounted to a removable base plate.
Should you need the light replaced, it's an easy, straightforward swap.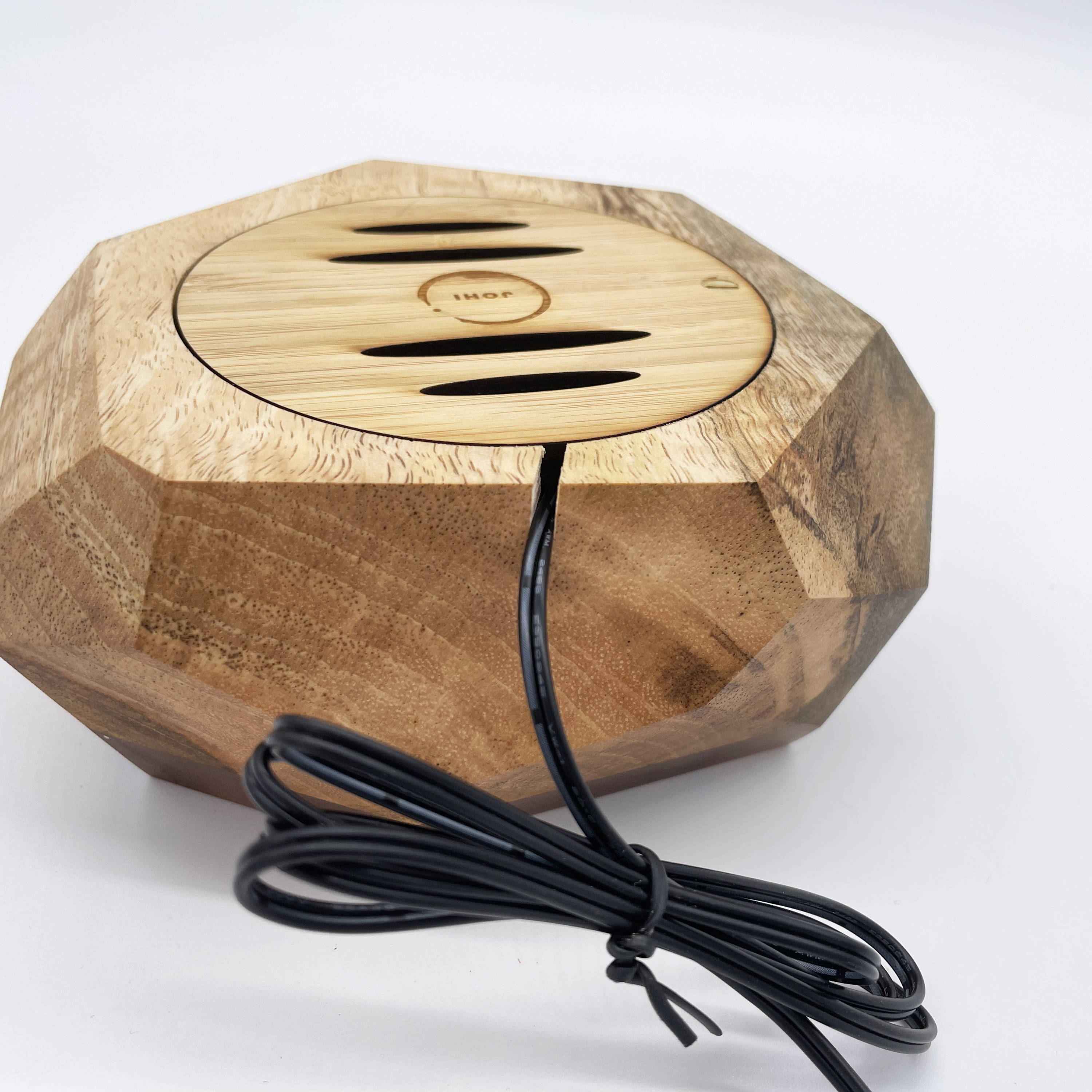 Frequently Asked Questions
How do I care for the Allay Lamp?
Use gentle cleaning products as needed. In a few years, we recommend giving the exterior of your lamp a fresh coat of human-friendly and eco-friendly hardwax-oil. Make sure to apply (and wipe off!) according to your specific brand's instructions. If you notice the wood drying out earlier, it always helps to freshen it up with that protective coat as needed. This helps to hydrate the wood in a moisture-repellant coat. You may see this happening earlier than expected if your lamp is positioned near an air conditioning unit or under direct sunlight for most of the day.
Do you have a rechargeable version?
We do not currently offer a chargeable version of the Allay Lamp. Will we? Stay tuned to JOHI product releases in the future by joining our email list!