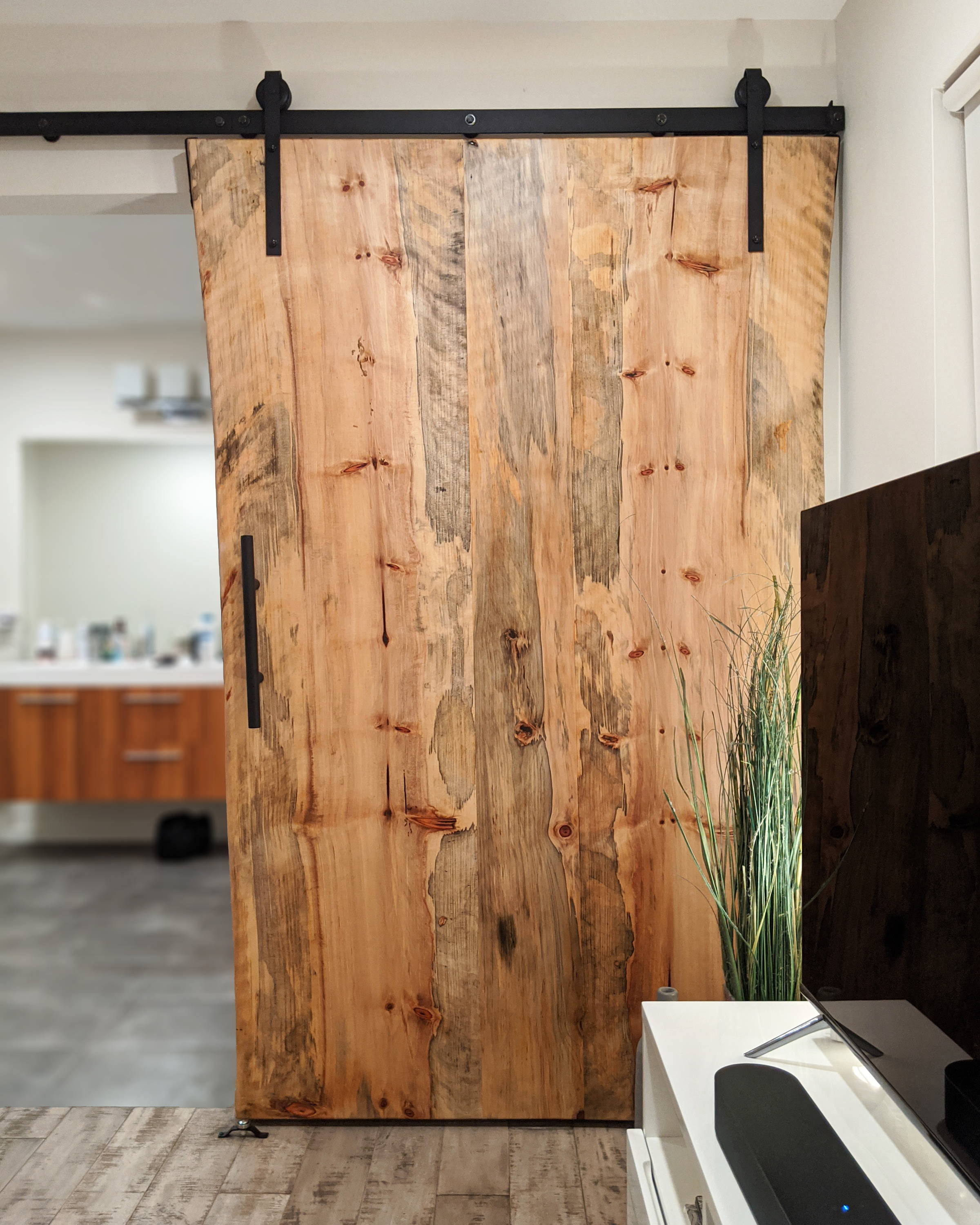 ---
Our clients had an oversized doorway between their master bed- and bathroom. They took the opportunity to find a unique accent for the rooms - a door made of three slabs grown locally to their island home.
MATERIAL – MAUI GROWN COOK PINE
DIMENSIONS – 83.5 L X 52" W X 1..75" T
COMPLETED – AUGUST 2020​
---
We began by presenting a few different options for the barn door design. After settling on a slab style door, it was off to one of our local sawyers to find slabs that would be suitable and give us the required width, with minimal waste.
---
The process of flattening and thicknessing the slabs can be a time consuming one. We joined the slabs and brought the door down to 1.75" thick, being conscious of the maximum weight rating on our hardware.
For this install, we used Rustica barn door hardware.