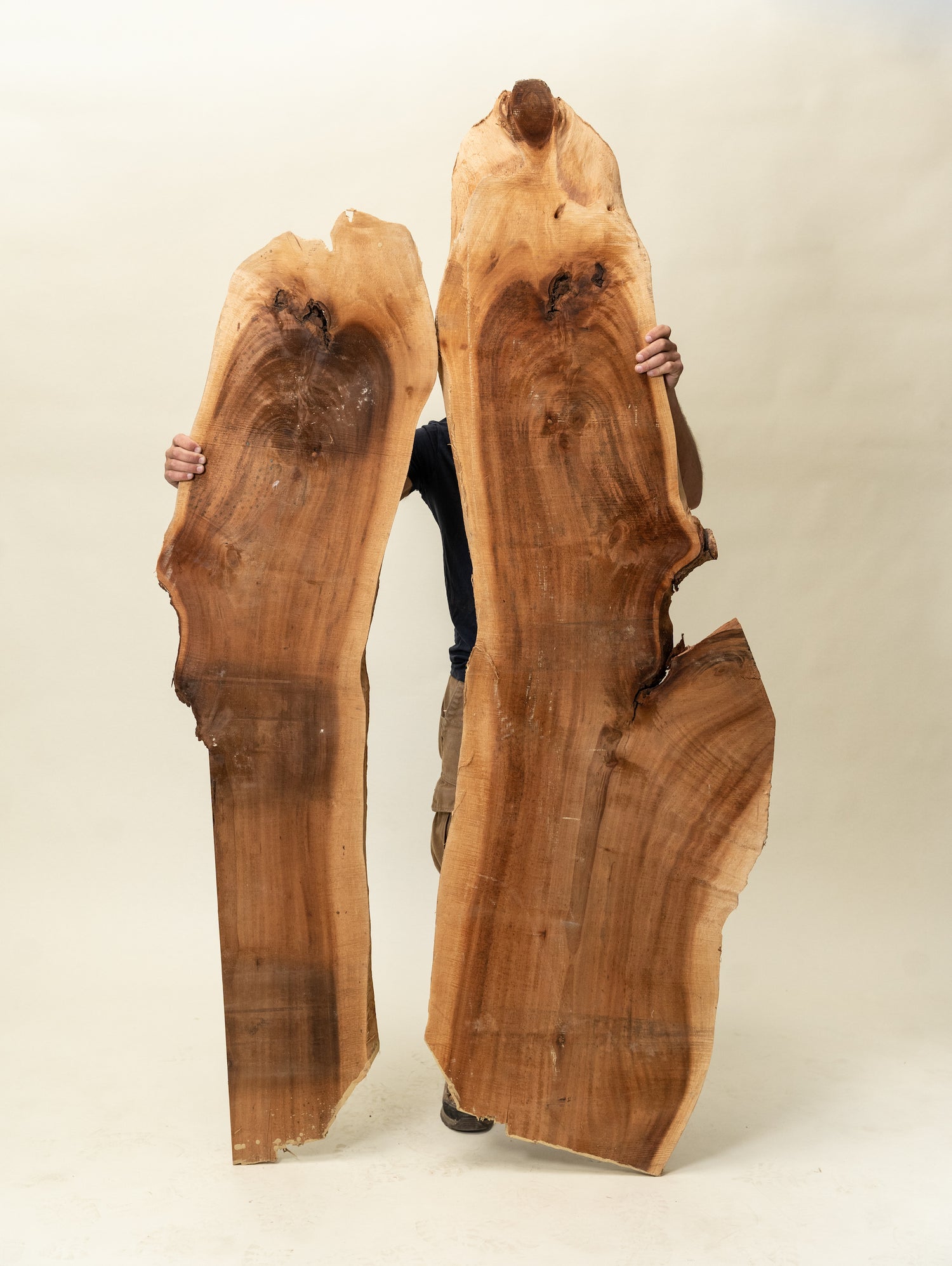 Koa
Koa is a cherished wood, endemic to the Hawaiian islands.
These two slabs came with us when JOHI moved from Maui to California. These grew in Upcountry Maui, originally planted as part of a koa reforestry and logging initiative.
Best suited for: benches, console tables, narrow standing desks, breakfast nook bar tables.
LEFT • Rough Size: 68" L x 11 - 15" W x 1" D
RIGHT • Rough Size: 75" L x 16 - 22" W x 1" D
Let's start a project - Koa Slabs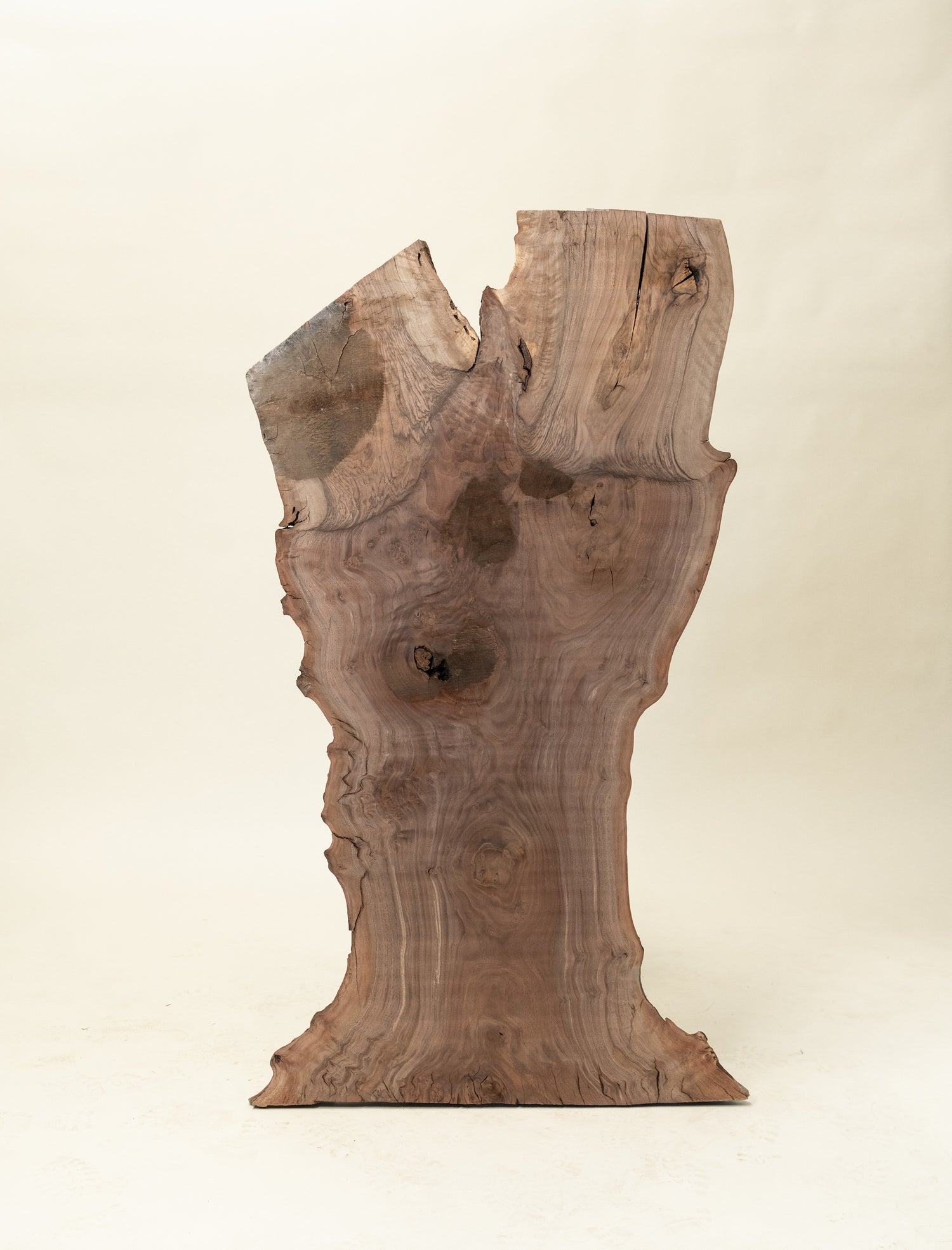 Grafted English Claro Walnut
We have a sister slab to this one pictured, i.e. from the same log.
Grown in a Walnut orchard, you can see the graft lines where the Claro and English walnut were joined early in its life. It was harvested and milled by Hunski Hardwoods, based in Sacramento.
Best suited for: coffee table, unique office desk, standing desk.
Rough Size: 60" L x 23 - 32" W x 2" D
Let's start a project - Walnut Slab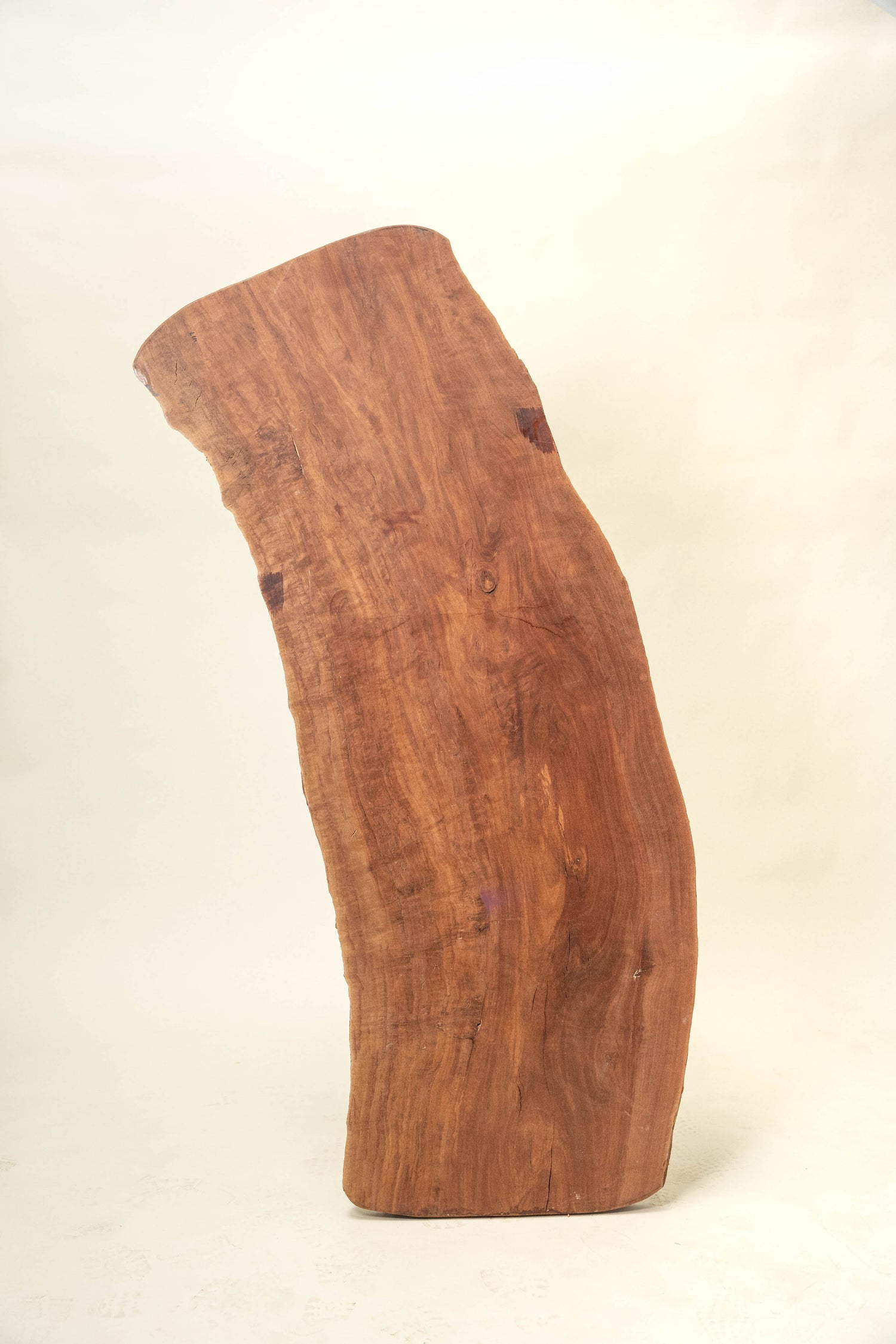 Lychee
Lychee - like the fruit, that's right! The wood of the lychee tree is a beautiful red-orange in color.
It is rare to find slabs of this size, as they are slow growing. An extremely dense hardwood, it is difficult to work with, quickly wearing down tools.
This backyard tree was harvested in Haiku, Maui before eventually finding its way into our studio (originally in Haliimaile).
Best suited for: curving coffee table, office desk, wide bench.
Rough Size: 67" L x 25" W x 1-1/8" D
Let's start a project - Lychee Slab
More live edge listings coming soon!
Our network of sawyers runs from California to Hawaiʻi.
If you have a live edge project in mind, but don't see a match here, don't hesitate to get in touch.