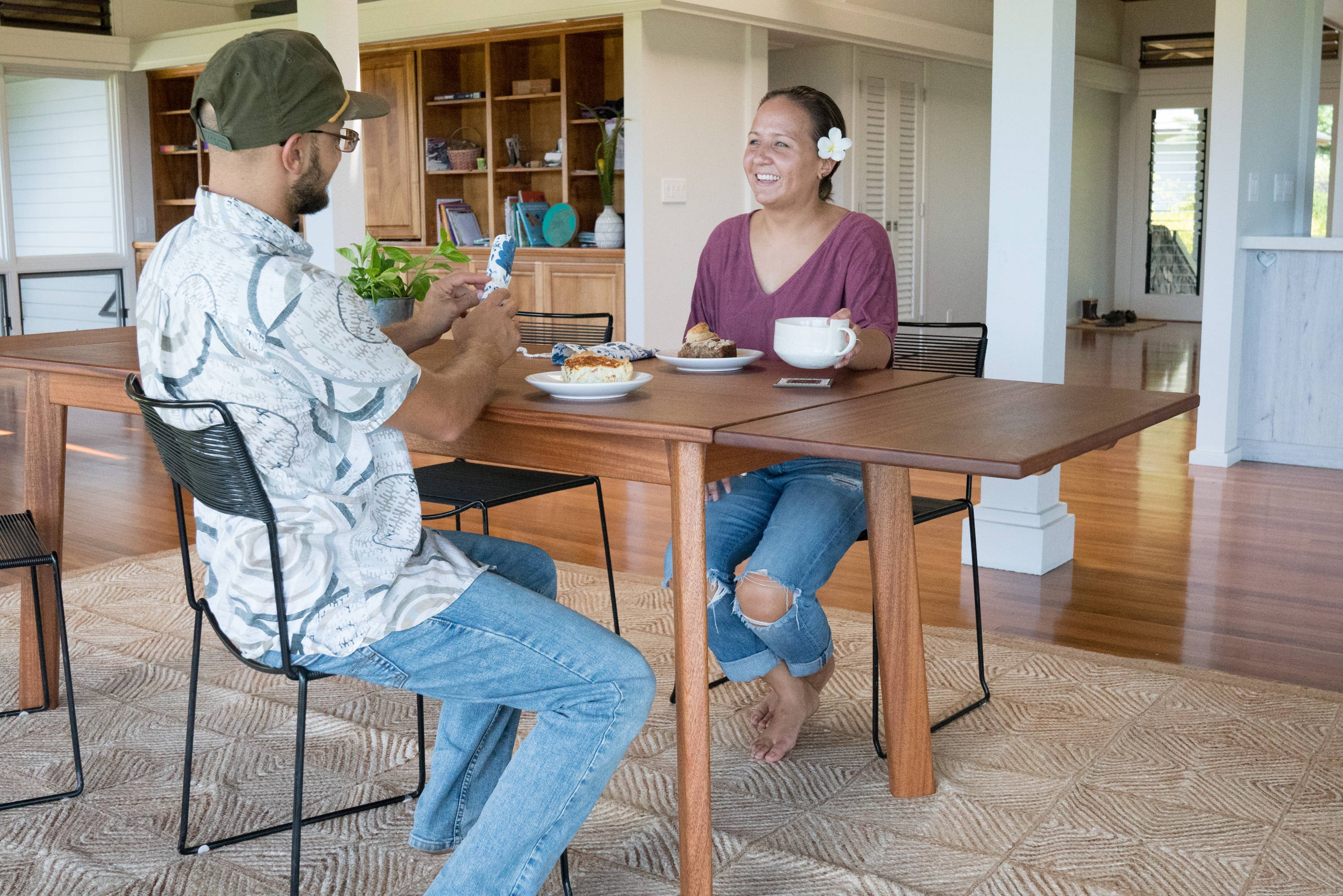 ---
You never know when a few extra friends and family will stop by for dinner. This custom dining table seats 4 - 6 at its regular size. It also features a pair of extension wings (leaves) for occasions where you need a little extra space.
MATERIAL – AFRICAN MAHOGANY
DIMENSIONS – 70"-104"L X 30" W X 29.5"H
COMPLETED – AUGUST 2020​
---
A few early sketches and style photos helped get this project rolling. The client wanted a table that could seat 4 - 6 all the time and 8+ some of the time.
The design challenge here was to build extension wings that were clean, functional, and sturdy. A mix of new and traditional, dovetailed wooden glides provide all the support, while a pair of steel locking brackets keep everything aligned.
---
African Mahogany was chosen to match an existing furniture tone in our client's home. When finished with OSMO oil and wax, the wood's figure really came to life. It features beautiful dark streaking and interlocked grain.
For transitions between regular and extended length, we provided a unique allen key - dressed with a custom turned handle. When not in extension mode, a set of custom cover plates keep the locking brackets hidden away.