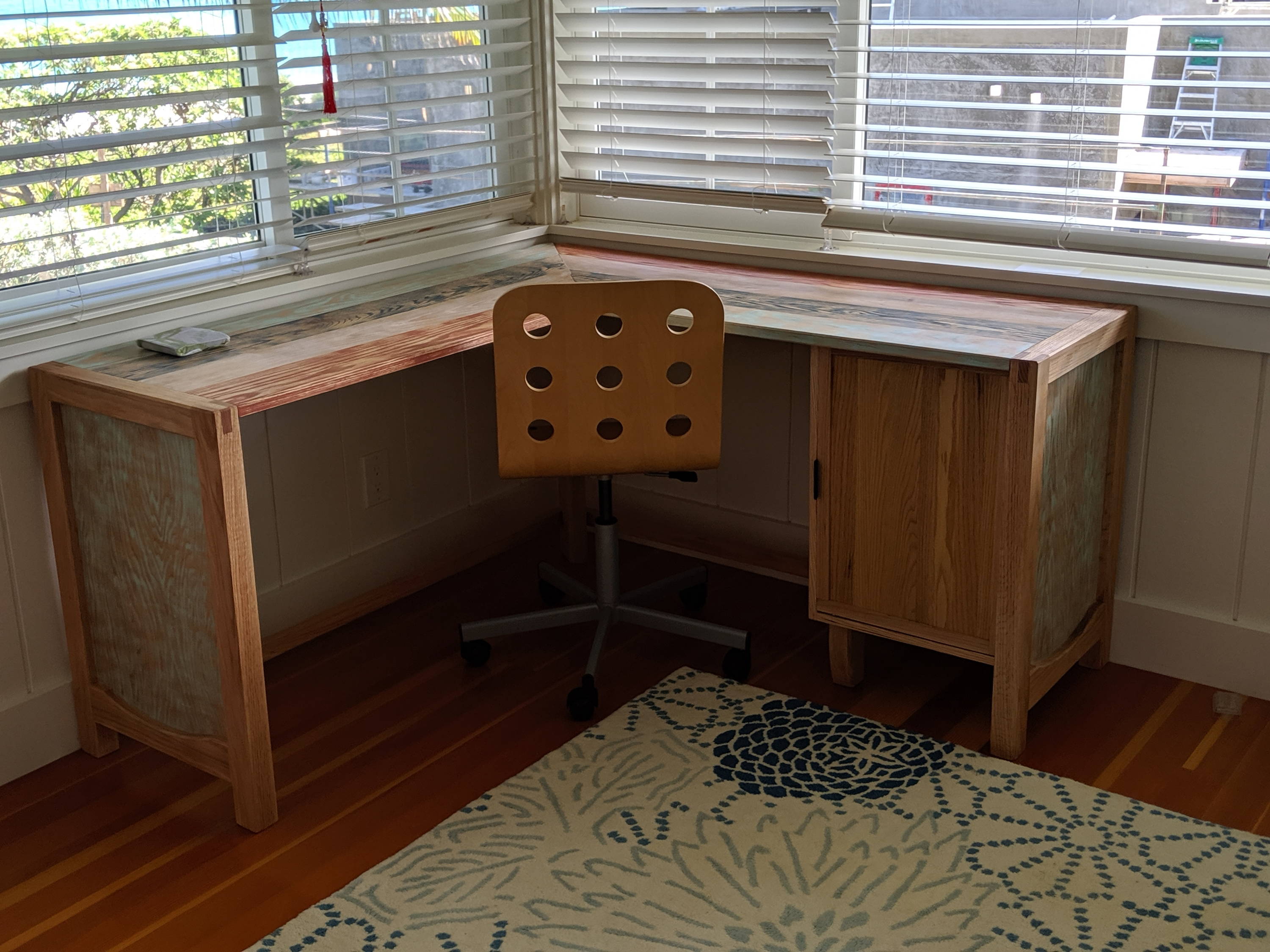 ---
Designed to fit the needs of an avid student with a bright personality, this desk is a space to study, create, write, and enjoy the ocean view.
MATERIAL – OAK HARDWOOD
DIMENSIONS – 55"L (EACH SIDE) X 20" W X 31" H
COMPLETED – DECEMBER 2019​
---
The 'L' desk allowed us to make the most of our client's bedroom. The aesthetic of the desk was developed around reclaimed wood, as well as the wear on wooden boats and layers of paint often seen through their hulls.
As the home is located close to the beach, it was important to use joinery and finish that could stand up to the toll salt air can take on furniture.
---
To optimize for efficient shipping, assembly, and any future moving disassembly, we fabricated this desk to be easily flat-packed.
To achieve this, we used steel connectors from Festool. They are incredibly strong and require only an allen key to use, allowing disassembly with ease.